Promoting healthcare
Our commitment to Customers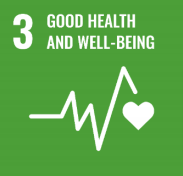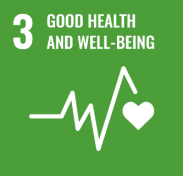 Consumers and patients rely on us to deliver products that can help to improve their health – whether these are prescription medicines, or healthcare products bought online, or off the shelf in their local pharmacy or supermarket, by consumers, as part of a self-care regime, or to treat common ailments.
We are committed to ensuring that our products meet the highest standards of quality and safety and that the marketing of our products complies with all relevant standards and legislation.
Access & affordability
Product quality & safety
Transparency and public declarations
Alliance is committed to ensuring that all its products are readily available to consumers and patients, subject to relevant regulatory restrictions, and that the prices we charge for our products are reasonable and reflective of local market conditions. For many of our Prescription Medicines products, we are subject to external pricing controls, such as the voluntary scheme for branded medicines pricing and access in the UK (VPAS).
We work closely with our suppliers and logistics providers to avoid, where at all possible, any disruption to the continuity of supply, particularly for those prescription medicine products deemed to have a high medical need. In addition, we offer access to our products to those in need through our product donations to International Health Partners
We are committed to ensuring that all our products meet the highest standards of safety and efficacy and that we remain fully compliant with all applicable regulations. Our quality assurance systems and processes aim to provide an appropriate level of confidence that suppliers, vendors, and contractors are able to supply consistent quality of materials, components, and services in compliance with regulatory requirements and to identify and mitigate any associated risks.
In line with the country specific Code of Practice and legal requirements for transparency, Alliance Pharmaceuticals is disclosing its activities and relevant transfers of value with healthcare professionals (HCPs), healthcare organisations (HCOs), Patient Organisations (POs) and Members of the Public.
United Kingdom for HCPs, HCOs and POs
For disclosures visit here
United Kingdom Members of the Public
For the calendar year 2021, we have nothing to declare in relation to fees for services paid to members of the UK public, including patients and journalists.
Ireland HCPs and HCOs
For disclosures visit here