A model for success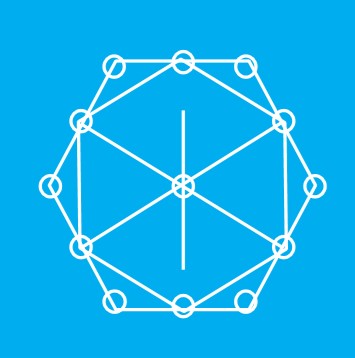 Our business model sets out how we execute our strategy to deliver on our purpose: making a difference to people's lives, through making a range of clinically valuable healthcare products available to consumers and patients around the world
Our primary expertise lies in the marketing and management of our products, working collaboratively with colleagues, customers and partners.
Maintaining an asset-light business model and outsourcing capital intensive activities such as manufacturing, storage and logistics to leading specialist organisations in these fields, we can maintain our focus on what we do best.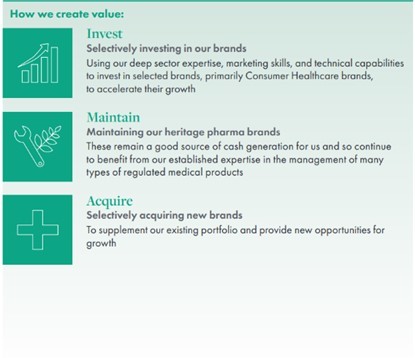 Selectively investing in our brands
Using our deep sector expertise, marketing skills, and technical capabilities to invest in selected brands, primarily Consumer Healthcare brands, to accelerate their growth.
Maintaining our heritage pharma brands
These remain a good source of cash generation for us and so continue to benefit from our established expertise in the management of many types of regulated medical products.
Selectively acquiring new brands
To supplement our existing portfolio and provide new opportunities for growth.