A model for success
Our business model allows us to focus on those activities where we can deliver greatest value.
Our primary expertise lies in the marketing and management of our products, working collaboratively with colleagues, customers and partners.
Maintaining an asset-light business model and outsourcing capital intensive activities such as manufacturing, storage and logistics to leading specialist organisations in these fields, we can maintain our focus on what we do best.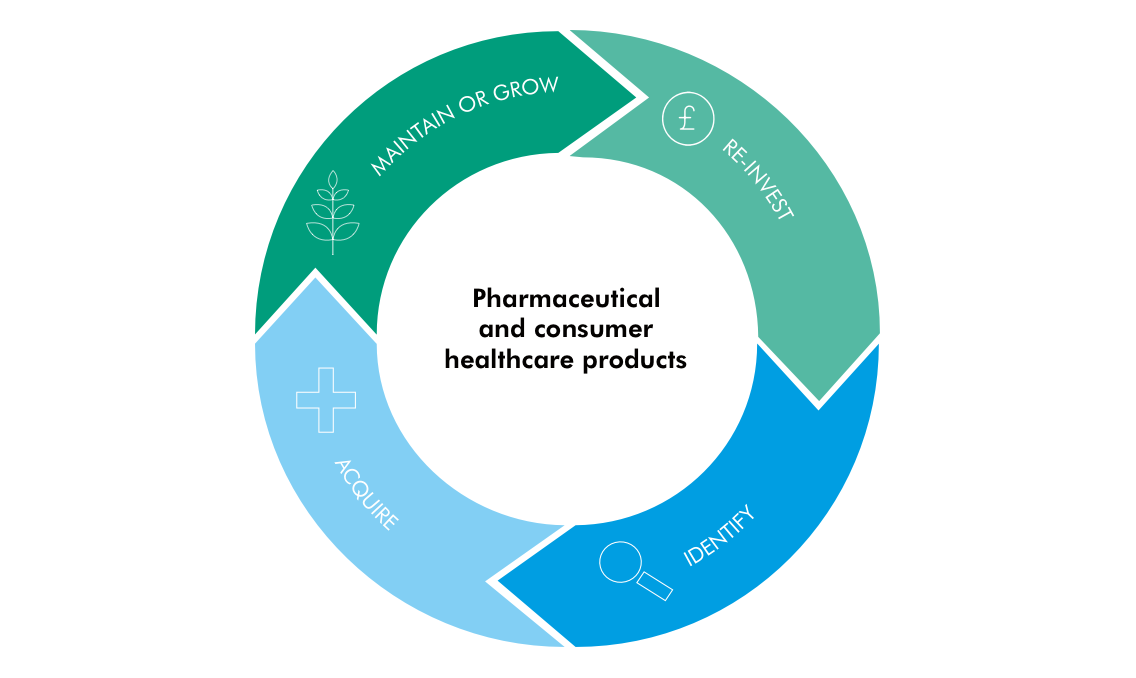 Maintain or Grow
Re-invest
Identify
Acquire
With the labour-intensive manufacturing, storage and distribution of our products outsourced, our focus is on growing our portfolio of products through selective promotional investment, maintaining and harvesting our cash-generative Local brands, whilst investing behind our International Star brands in order to drive growth.
Our diversified portfolio of Local brands provides good cash generation for the business, enabling us to re-invest both in promoting and developing our International Star brands and in paying down debt and making selective acquisitions.
Our highly selective acquisition strategy looks to identify opportunities which align with our vision, maintain our blended model and are synergistic with our existing business, enabling us to leverage our operational and geographic footprint, channel presence and therapeutic expertise.
We have an experienced and capable acquisition team, and once a suitable acquisition has been identified, we have a good track record of securing the necessary debt, and equity funding, if required, to complete it. We also have considerable experience in post-deal integration, enabling acquired assets to be incorporated into our existing operations with minimum disruption.