Alliance operates from 8 offices around the world, across Western Europe, the US and the Far East. Our commercial reach is further extended by our extensive network of international distribution partners, enabling us to generate sales in over 100 countries globally.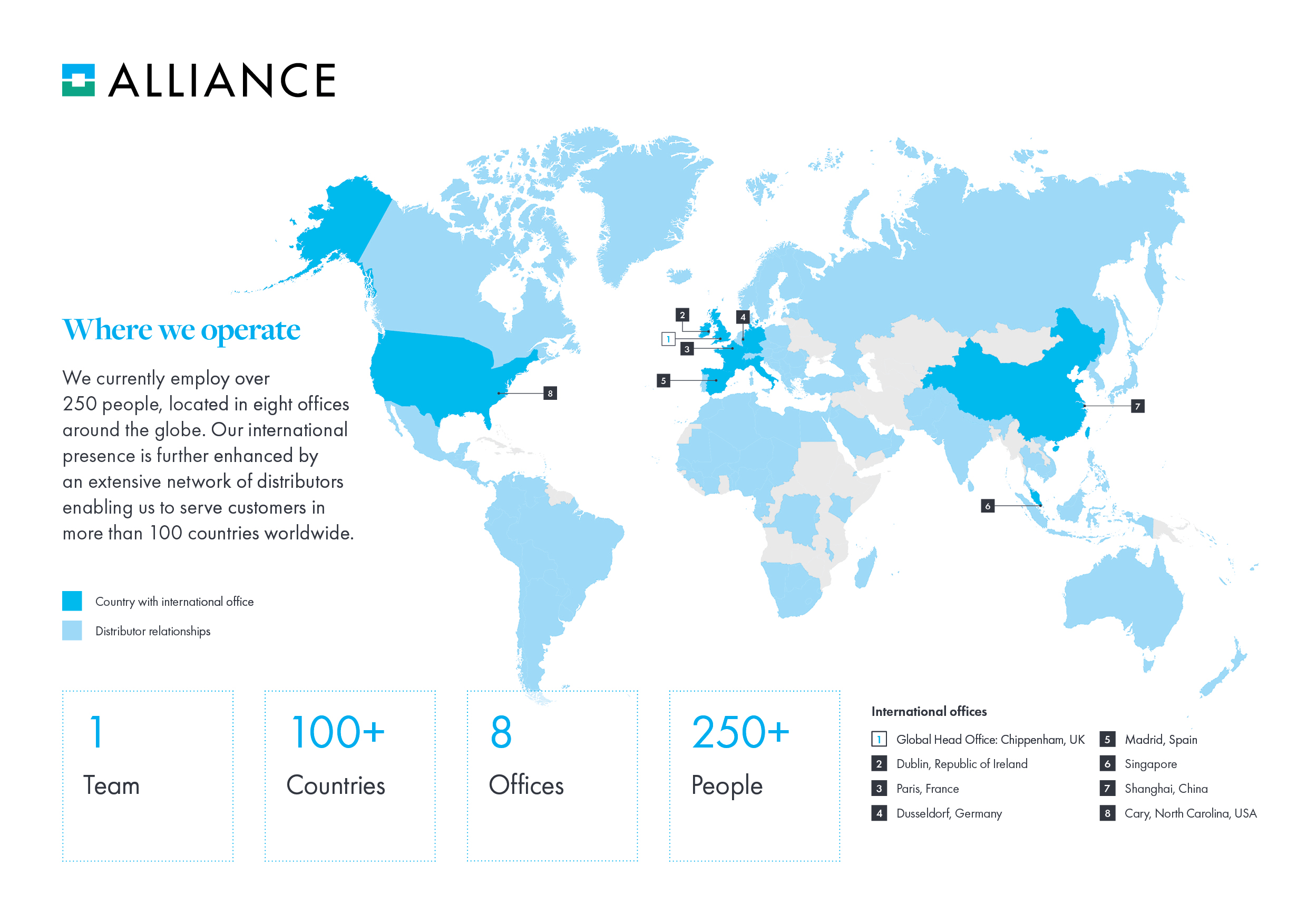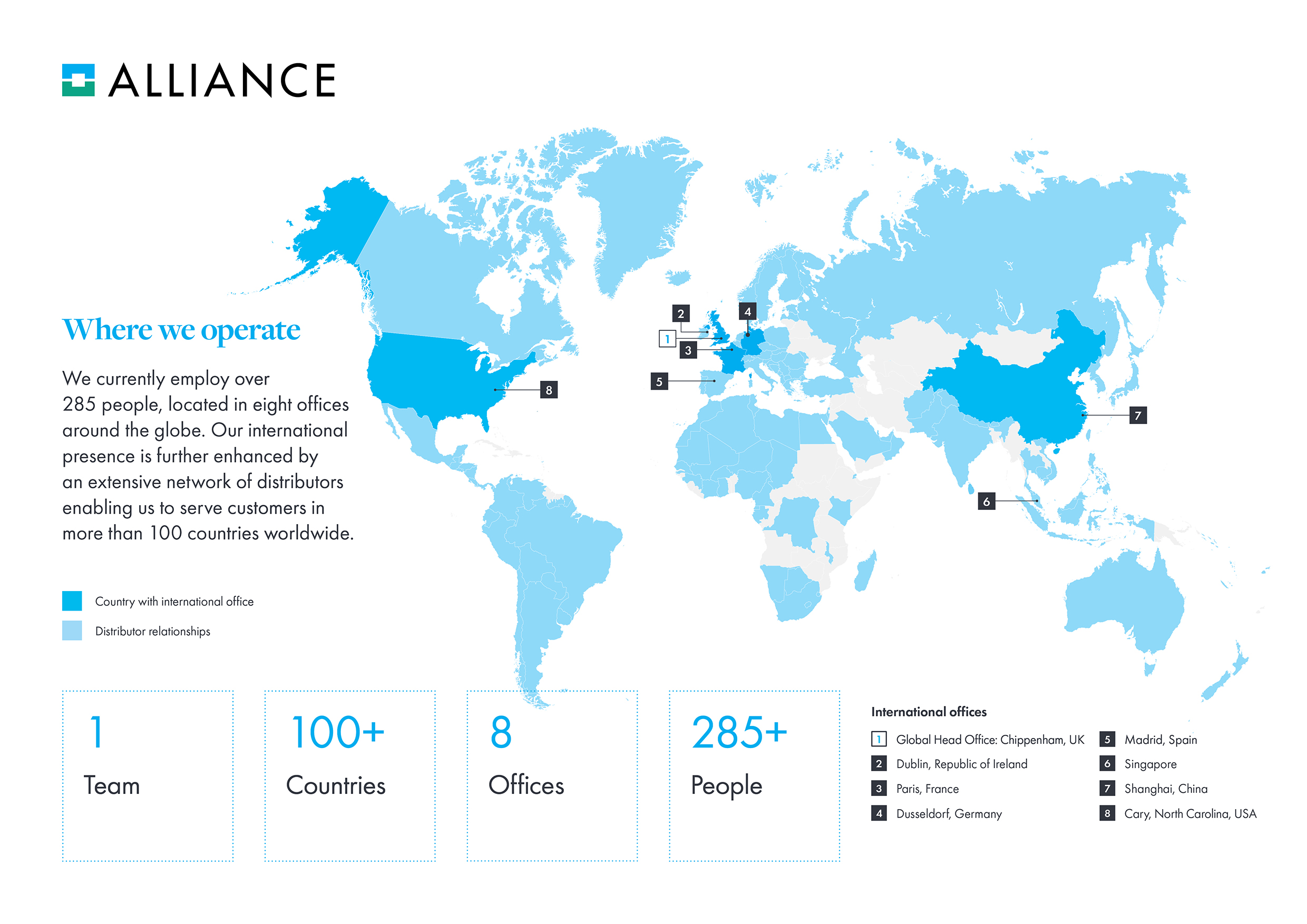 UK
Alliance Pharmaceuticals Limited (Headquarters)
Avonbridge House,
Bath Road
Chippenham
Wiltshire, UK
SN15 2BB
email: contact us 
Tel: +44 (0)1249 466966
Germany
Alliance Pharmaceuticals GmbH
Niederkasseler Lohweg 175
40547 Düsseldorf
Deutschland
Email: DE-Info@allianceph.com
Tel: +49 (0)211 38 789 182
CH - Tel: +41 (0)43 444 21 40
Spain
Alliance Pharmaceuticals Spain S.L.
Paseo de la Castellana 200,
Planta 8o, oficina 807
28046 Madrid
España
Preguntas generales: ES-Info@allianceph.com
Tel: +34 (0) 910-913-606
China
Alliance Lifescience Technology (Shanghai) Co., Limited
Suite 1004, NanFung Tower,
No.1568 Road Huashan,
Shanghai,
China
Postal code: 200030
Adverse Events Email:  alliancepv@allianceph.cn
Tel: +86 (0) 21 62860098 ext 8015
Singapore
Alliance Pharma (Singapore) Private Limited,
1 Scotts Road,
Shaw Centre
22-06, Singapore 228208
Email SG-Info@allianceph.com
Tel: +65 6971 9660
USA
Alliance Pharma Inc.
11000 Regency Parkway, Ste 106
Cary, North Carolina 27518
United States
Email US-Info@allianceph.com
Tel: +1 984-204-1543