Building Alliances
From its origins in the UK 20 years ago, Alliance has grown to become a significant international healthcare group, marketing around 80 products in over 100 countries world-wide and employing over 200 people.
Portfolio development
Recent years have seen an increasing focus on consumer healthcare products, in addition to the established niche prescription medicines which formed the original focus of the company's activities. Our products cover a wide range of therapy areas.
Geographical expansion
In addition to its UK presence, the Group now has eight overseas affiliate offices across Europe, the Far East and the US. This geographic presence is enhanced by a broad network of international distributors, covering more than 100 countries worldwide.
Over the years, the business has expanded its UK head office in Chippenham, Wiltshire, and is now one of the main employers in the area.
Acquistion history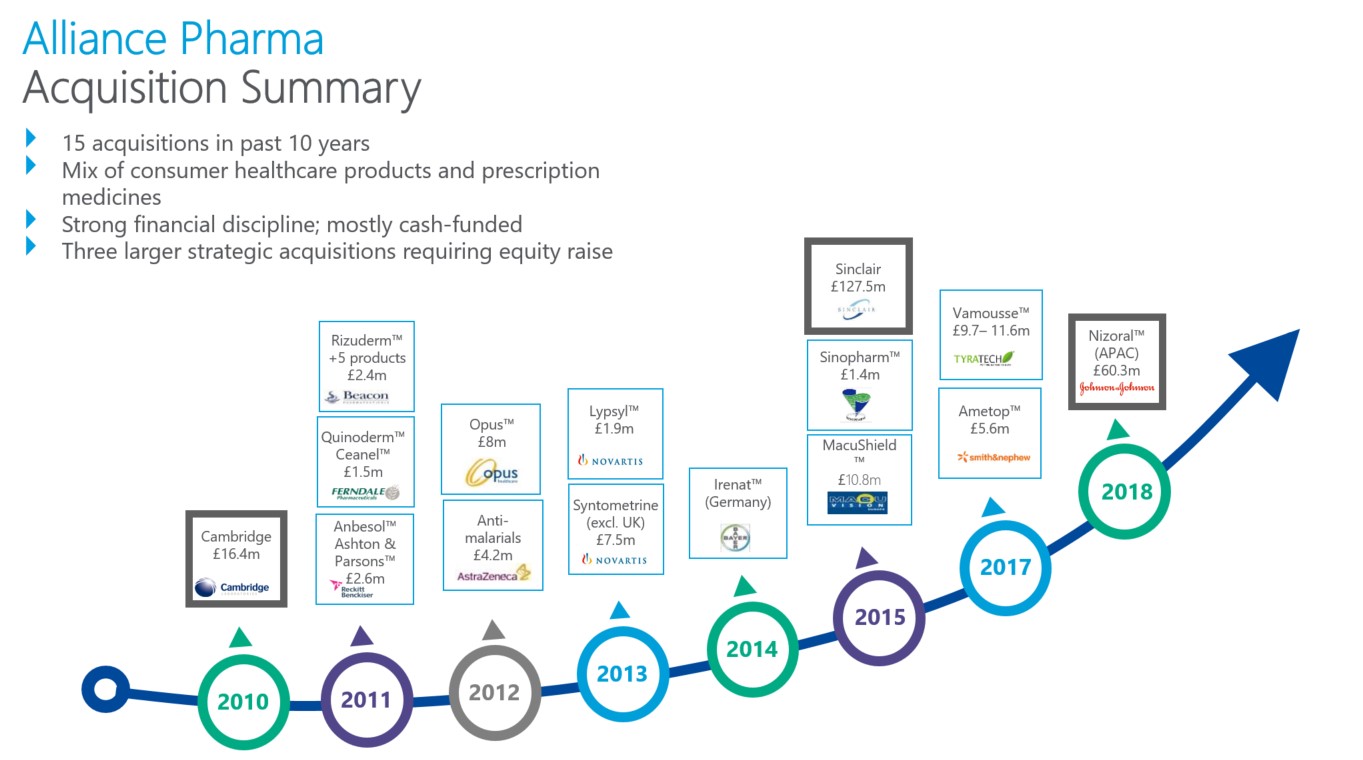 An acquisitive company by nature, we have completed 15 acquisitions over the last 10 years, fuelling both our portfolio development and international expansion.