People stories
We are very proud of all our employees who have thrived in their careers at Alliance.   Many of these success stories have come about through structured progression plans coupled with new opportunities which have arisen as the company has grown and evolved.  We have also had success with the introduction of apprentices into the business.
Here are just a few example of how some of our employees have progressed: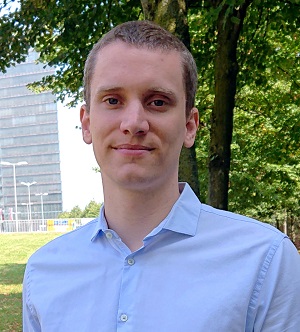 Luca Schmidt Finance Manager: Corporate Development
Luca's path to finding his passion
I joined Alliance in 2016 as a working student while taking my MSc degree in business administration in Düsseldorf, Germany. In fact, I was the first employee hired by the DACH unit which only consisted of the General Manager at the time but had just grown a great deal through the Sinclair acquisition. My job was focussed on financial tasks like forecasting and sales controlling as well as the supply chain.
My real passion is Corporate Finance however, and when I finished my degree, I joined the Alliance business development team full-time as Finance Manager Corporate Development in early 2018. In this role I concentrate on one of the core activities in Corporate Finance – assessing and valuing investment opportunities which mostly come as acquisitions and licensing deals in our industry.
The grass-roots operational knowledge I accumulated as a working student and the relationships I developed within the company at that time, helps me a lot at assessing potential acquisitions & licensing opportunities today. Alliance is a truly international business which made it possible for me to stay Düsseldorf-based while working within an environment that spreads across the globe.